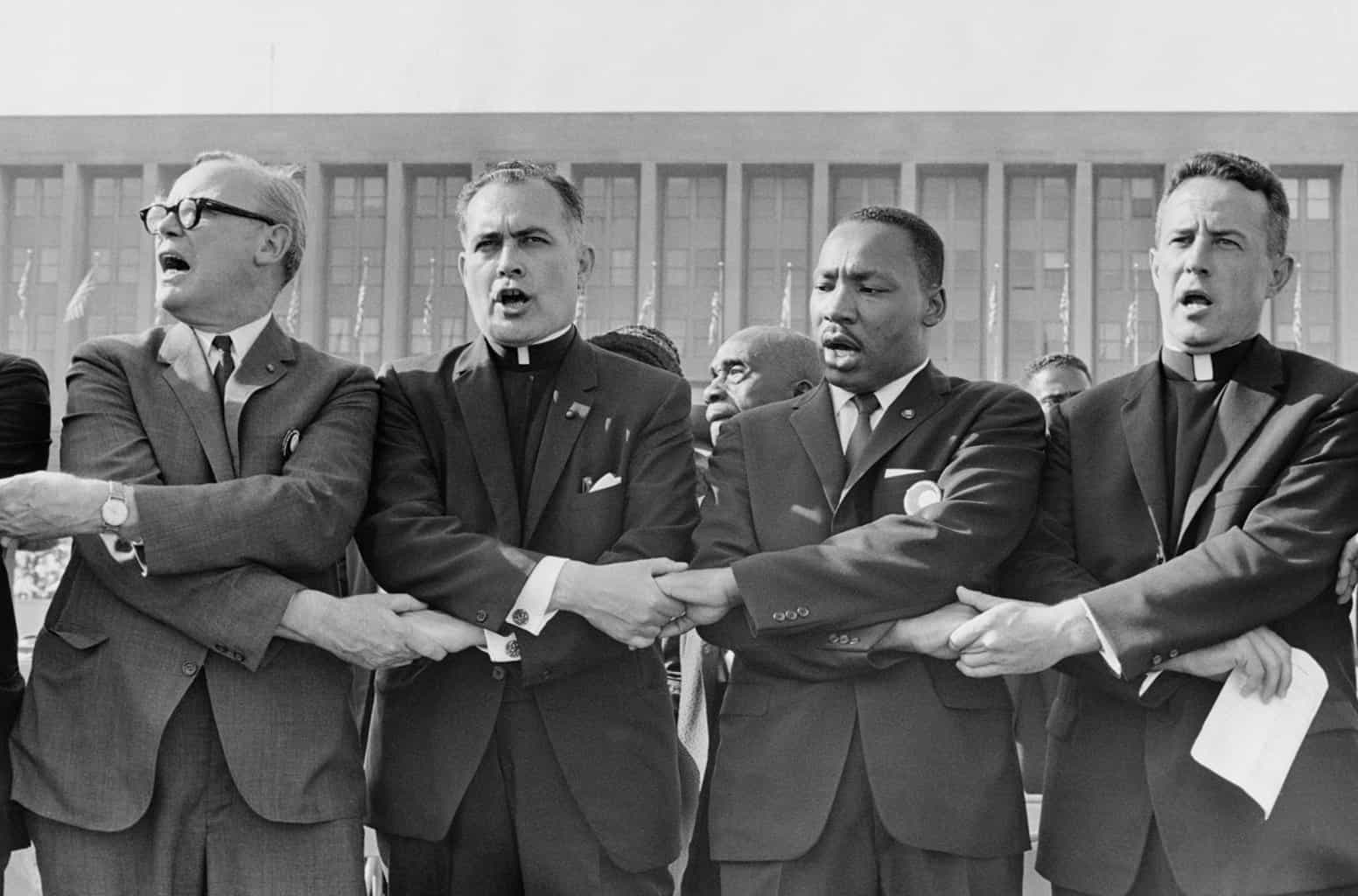 A New Birth for Civil Rights
The Civil Rights movement's foundation included religious conscience: the faith of citizens convicted them in their hearts that the law was wrong, violated God-given inalienable rights, and needed to be changed to protect dignity and civil rights of all.
We need to rediscover this civil rights foundation in health care because the rights of patients, doctors, and nurses to receive and give care consistent with their conscience and religious convictions is under attack.
"I will stay in jail
to the end of my days

before I make a butchery of

my conscience

." – Martin Luther King, Jr.
Protect the rights of patients, doctors, and nurses from the threat of discrimination and bullying.
Speak for the Voiceless
Demand government officials defend our rights at federal and state levels.
Create Awareness
Start conversations about conscience and religious freedom on a local and national level.
Stay Informed
You can't defend rights if you don't know about the attacks.
Join us by signing the Religious Freedom in Health Care Pledge and showing your support for greater freedom in health care and conscience protections.
That I have the right to receive medical care consistent with my moral and religious convictions;

That patients should be free from coercion and persecution due to their moral or religious beliefs.

That doctors, nurses, and health care workers have the right to care for patients without coercion, violating their moral conscience and religious freedom;

That doctors, nurses, hospitals, and other health care institutions should have protection against coercion and persecution due to their moral or religious beliefs;

That students of medicine, nursing and other health care students should not be persecuted or forced to violate their moral or religious beliefs in their training
A new birth of civil rights in health care that defends the conscience rights, religious freedom rights, and dignity of patients, doctors, nurses, and health care workers.

Action on a local and national level to ensure protection of these rights for patients, health care workers, and institutions